Description
In the global workplace, a sound knowledge of good occupational health and safety practice on an international scale is a crucial element in running a safe and efficient business. This superb-value online course awarded by the internationally-recognised National Examination Board in Occupational Safety and Health (Nebosh) empowers employers and employees to create a safe workplace on an international level. This leads to not just a safer, happier workplace but higher performance, enhanced credibility and even increased profitability.
What Does the Course Involve?
The NEBOSH International General Certificate (IGC) is designed to give individuals a good working knowledge of principles relating to health and safety, identification and control of workplace hazards and how to apply this knowledge in the workplace. The IGC certification is based on international standards such as the International Labour Organisation (ILO), and local laws and cultural practices are taken into account where necessary.
How Does the Exam Work?
The IGC1 and GC2 components of the exam are assessed with two two-hour written exams involving ten short-answer questions and one long-answer question per exam. You have the flexibility to sit the exam at a time and location of your choosing. After that, you complete the GC3 component of the assessment which involves a two-hour practical assessment in your workplace, usually within 14 days of the written test. There is also a requirement to write a short report.
The official examination (not included in the price) can only be booked through NEBOSH, please contact them for up-to-date pricing. Once you have completed your training, we advise you to take your exams as soon as possible with the knowledge still fresh in your mind.
KEY LEARNING POINTS IN ACCREDITED NEBOSH (IGC)
Get up-to-speed with best practice in international occupational health and safety by working through the easy-to-access units.
Start by gaining a good grounding in the management of international health and safety (IGC1).
Progress to learning about the control of international workplace hazards (GC2).
Complete your skillset by covering international health and safety practical application (GC3).
ADVANTAGES OF THIS COURSE
Study the 130 hours of content across all your devices at a time and place that suits you.
High quality graphics and interactive modules make learning engaging and fun.
A practical ethos and realistic scenarios means you complete your learning with real-world skills.
Access the course content for two full years.
The assessment is available in English, Arabic and Turkish.
Gaining international NEBOSH certification is a career-boosting achievement that will open doors of opportunity in the UK and beyond.
Holding a NEBOSH General Certificate sends a message of assurance that inspires confidence in customers and employees alike.
NEBOSH-certified individuals protect their employers from the risks of prosecution, absence costs, litigation and loss of reputation.
Take your health and safety know-how to an international level by signing up to NEBOSH International General Certificate in Occupational Health and Safety today.
Tutor support is available Monday to Friday 9am – 5pm (available within Business Hours).
Tutor support is available by email, phone support available upon request.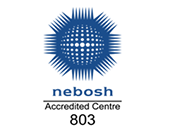 NEBOSH International General Certificate courses are offered by E-Careers in association with NEBOSH-accredited course provider Wise Global Training