Description
No matter what kind of business you work in, an understanding of good occupational health and safety practice is essential in the workplace. This great-value online course awarded by The National Examination Board in Occupational Safety and Health (NEBOSH) is designed to enable employers and individuals to create a safe work environment. Establishing this is the key to ensuring greater productivity, increased staff retention and even business success.
What Will I Learn In Accredited NEBOSH?
This certificate is designed to give you a good grounding in the strategies that will result in good practice in occupational health and safety. These include establishing a safe premises for workers and visitors, the correct use of appropriate equipment and materials, the implementation of safe systems of work and the provision of appropriate information, instruction and training for employees.
What Does the Exam Involve?
Once you've completed the easy-to-access course content, you can choose to sit the exam in a location and at a date of your choice. The first two components of the exam, NGC1 and GC2 require you to complete ten short-answer questions and one long-answer question. You sit both these exams on the same day and are given two hours for each assessment. The third step towards gaining your NGC certification is the GC3 component that requires you to undertake a two-hour practical assessment in your own workplace, usually within ten working days of completing the written exam.
The official examination can only be booked through NEBOSH, please contact them for up-to-date pricing. Once you have completed your training, we advise you to take your exams as soon as possible with the knowledge still fresh in your mind. Exams are not included in the price.
KEY LEARNING POINTS IN ACCREDITED NEBOSH (NGC)
Study the 130 hours of content over the three units to gain a comprehensive new skillset that will empower you to pass the exam.
Begin by comprehensively covering the management of health and safety (NGC1)
Gain insight into all you need to know about controlling workplace hazards (GC2)
Complete your learning with a unit on health and safety practical application (GC3)
ADVANTAGES OF THIS COURSE
Enjoy two full years access to the course content on signing up.
Study online, on all your devices, at a time and pace that suits you.
Technical support is available, should you run into difficulties.
Exam fees are paid when you book your exam, giving you further flexibility to spread the cost.
As well as theoretical knowledge, you will develop a career-boosting practical skillset that will empower you to perform better at work and even shape health and safety policy.
Completion of the qualification makes you eligible to qualify for the status of Associate Member of the Institution of Occupational Safety and Health (IOSH).
Course content is designed in manageable, easy-to-engage-with units that enhance learning and make it easy to fit study around existing commitments.
Self-assessments, quizzes, games and other knowledge checkpoints allow you to prepare for the NEBOSH NGC exam in confidence.
Exams are held four times a year in a choice of hundreds of assessment locations.
If you fail one part of the exam, you can re-sit that component at any time within five years without having to re-sit the exams you passed.
Gaining a NEBOSH General Certificate communicates a professional message that inspires confidence in customers and employees alike.
NEBOSH-certified individuals protect their employers from the risks of prosecution, absence costs, litigation and loss of reputation.
Become safe in the knowledge that you're on the fast track to IOSH associate membership by signing up for NEBOSH National General Certificate in Occupational Health and Safety today.
Tutor support is available Monday to Friday 9am – 5pm (available within Business Hours).
Tutor support is available by email, phone support available upon request.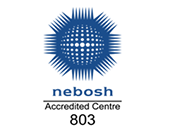 NEBOSH International General Certificate courses are offered by E-Careers in association with NEBOSH-accredited course provider Wise Global Training