Description
What is the International General Certification in Occupational Health and Safety?
In the global workplace, a sound knowledge of good occupational health and safety practice on an international scale is a crucial element in running a safe and efficient business. This great value online course awarded by the internationally recognised National Examination Board in Occupational Safety and Health (NEBOSH) empowers employers and employees to create a safe workplace on an international level. This leads to not just a safer, happier workplace but higher performance, enhanced credibility and even increased profitability.
Learning outcomes
Justify health and safety improvements using moral, financial and legal arguments

Advise on the main duties for health and safety in the workplace and help their organisation manage contractors

Work within a health and safety management system, recognising what effective policy, organisational responsibilities and arrangements should look like

Positively influence health and safety culture and behaviour to improve performance in their organisation

Do a general risk assessment in their own workplace – profiling and prioritising risks, inspecting the workplace, recognising a range of common hazards, evaluating risks (taking account of current controls), recommending further control measures, planning actions

Recognise workplace changes that have significant health and safety impacts and effective ways to minimise those impacts

Develop basic safe systems of work (including taking account of typical emergencies) and knowing when to use permit-to-work systems for special risks

Take part in incident investigations

Help their employer to check their management system effectiveness – through monitoring, audits and reviews
This course is eligible for a TOTUM PRO Card. Details on how to receive this card will be sent out after enrolment.
Is the NEBOSH International General Certification in Occupational Health and Safety for me?
The NEBOSH International General Certificate (IGC) is designed to give individuals a good working knowledge of principles relating to health and safety, identification and control of workplace hazards and how to apply this knowledge in the workplace. The IGC certification is based on international standards such as the International Labour Organisation (ILO), and local laws and cultural practices are taken into account where necessary.
Prerequisites
There are no prerequisites to enrol on the International General Certification in Occupational Health and Safety.
Where could this qualification take me next?
By gaining this international NEBOSH qualification, you'll be able to boost your career in roles within the UK and beyond.
Why choose to study with us?
Study the 130 hours of content across all your devices at a time and place that suits you.

High quality graphics and interactive modules make learning engaging and fun.

Complete your learning through a practical ethos and realistic scenarios.

The assessment is available in English, Arabic and Turkish.

Holding a NEBOSH International General Certificate sends a message of assurance that inspires confidence in customers and employees alike.

NEBOSH-certified individuals protect their employers from the risks of prosecution, absence costs, litigation and loss of reputation.

Tutor support included
Course Syllabus
Elements
Why we should manage workplace health and safety

How health and safety management systems work and what they look like

Managing risk – understanding people and processes

Health and safety monitoring and measuring

Physical and psychological health

Musculoskeletal health

Chemical and biological agents

General workplace issues

Work equipment

Fire

Electricity
NEBOSH Exam Details
You will first need to register with us in order to sit your exam, (please double-check that all of your details are spelt correctly). We will then provide you with an Examination Entry Confirmation which includes your unique learner number, as well as other essential exam information and the results process.
On the day of your exam, it is essential that you bring along your Examination Entry Confirmation, as well as a form of photographic identification (such as a passport or driving licence).
Examination Dates
Examinations are held four times per year: March, June, September and December.
Date: Wednesday 3rd June 2020. Time: AM. Qualification: International General Certificate. Unit: IG1

Date: Wednesday 9th September 2020. Time: AM. Qualification: International General Certificate. Unit: IG1

Date: Wednesday 9th December 2020. Time: AM. Qualification: International General Certificate. Unit: IG1.
Examination Results
Results for assessments taken in English should be received within 50 working days from your examination or assignment submission date. The specific date will appear on your examination entry confirmation.
Unit IG1: Management of health and safety

Unit IG2: Risk assessment
Assessments
Unit IG1:

Assessment Type: Question paper
Assessment Time: 2 hours
Unit IG2:

Assessment Type: Practical assessment
Assessment Time: 3 hours
Pass Standards
U

nit IG1: 45 marks

Unit IG2: The minimum standard required for a Unit IG2 'Pass' can be found on page 8 of the IG2 Guidance for Learning Partners and Learners
A 'Pass' must be achieved in both units to achieve the International General Certificate in Occupational Health and .
Qualification Grades
The qualification grade is based on the result from Unit IG1
Distinction: 75 marks or higher

Credit: 65 – 74 marks

Pass: 45 – 64 marks
This course is eligible for a TOTUM PRO Card. Details on how to receive this card will be sent out after enrolment.
What is the TOTUM PRO Card?
The TOTUM PRO card is the replacement of the old NUS card, which offers discounts in a wide range of shops and websites, helping you get money off food, holidays and flights, clothes, make-up gym memberships and much more. TOTUM PRO card is aimed at professional learners, giving you access to exclusive discounts.
Where can you use your TOTUM PRO Card?
The TOTUM PRO card offers a range of discounts across a wide range of shops and websites. The list below provides a sample of the places you can receive discounts from. Click here to review the full list of shops and websites.
How to get your card
To receive your TOTUM PRO card all you need to do is enrol and pay for an eligible course (see the full list, below) and we'll send you an email confirmation, acknowledging your eligibility for the TOTUM PRO Card. After your 14-day cooling off period has passed, we'll send you an email confirming that your TOTUM PRO card access is now live, and you'll be able to use the TOTUM PRO card widget in your 'My Account' section on our website, to order your card.
Is there a cost?
TOTUM PRO is available for a limited time only for just £14.99 for one year (usually £19.99), £24.99 for two years (usually £34.99), or £34.99 for three years (usually £44.99). This offer will run until 30th June 2020.
Tutor support is available Monday to Friday 9am – 5pm (available within Business Hours).
Tutor support is available by email, phone support available upon request.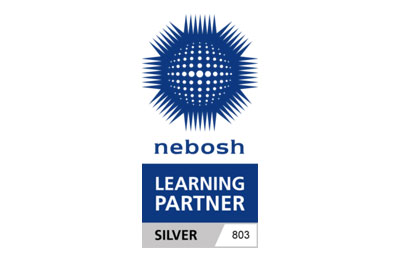 NEBOSH International General Certificate courses are offered by E-Careers in association with NEBOSH-accredited course provider Wise Global Training